I have utterly neglected this blog.
I offer no excuses. Just didn't cross my mind. I had other things going on. I have other blogs and other, non-geofictional projects that occupy me.
In fact, I have been quite busy with geofiction, too. Over the last 6 months since my last blog post here, I have been developing my "Ohunkagan 1880" snapshot, at OpenGeofiction. This is my city in my fictional state of Makaska, in the parallel-universe US called FSA. Here is a screenshot of the city, in its 1880 incarnation. I intend to then roll the historical window forward, mapping in changes and additions, over the coming decades, until it catches up to the present.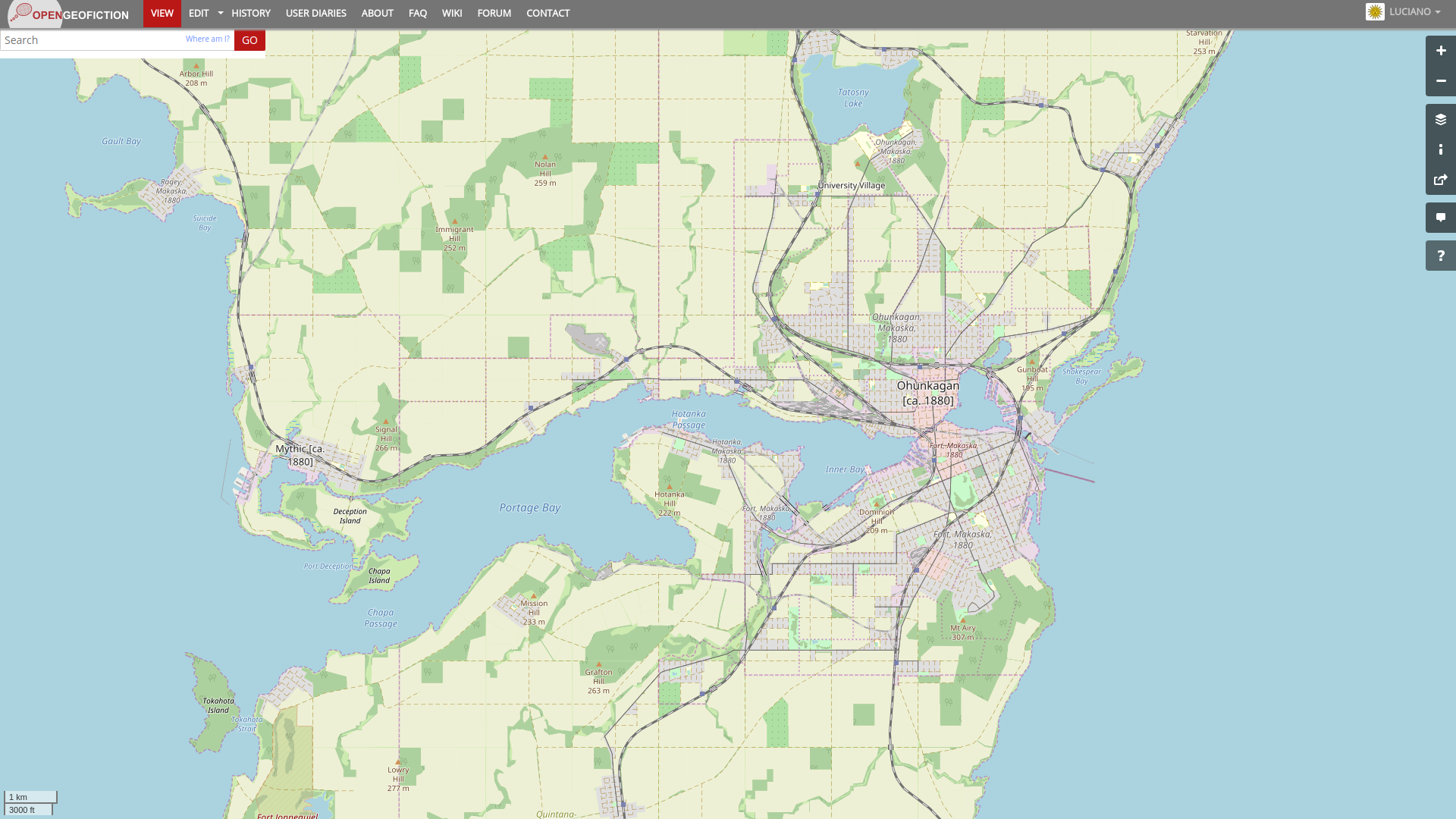 [Technical note: screenshot taken at this URL (for future screenshots to match).]
But I have also been working on my own, long-neglected map server. I have named my planet: Arhet.
It's just a name. But one thing that always annoyed me about OGF was that the planet not only lacks a name, but there has always been strong community resistance to finding a consensus name for it. Someone is always bound to object to any proposal, and thus, "OGF world" remains unnamed. For my planet, I decided to just put a name on it from the start, so no one would end up grappling with the dilemma later.
Arhet is tentatively open to interested mappers. I've written up my current thinking on how this will work, here:
http://wiki.geofictician.net/wiki/index.php/Arhet
Music to make worlds by: The Youngsters, "Smile (Sasha Remix)".