I keep doing small edits for Ohunkagan Metropolitan Area. I'm up to the year 1904 or so.
I made this cool gif of the progress so far: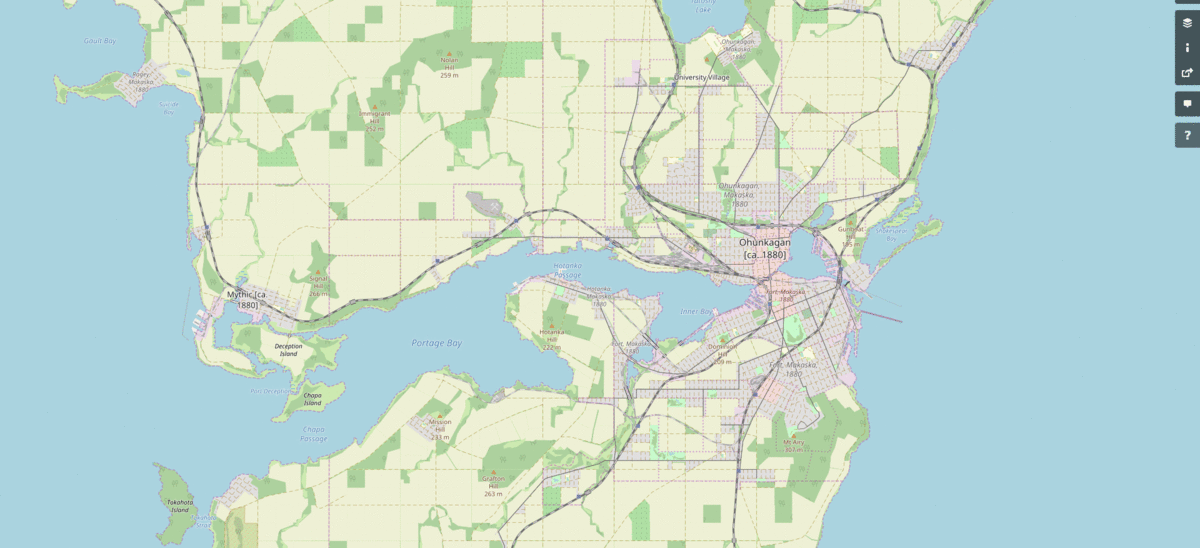 Here's the transit network, on the same frame: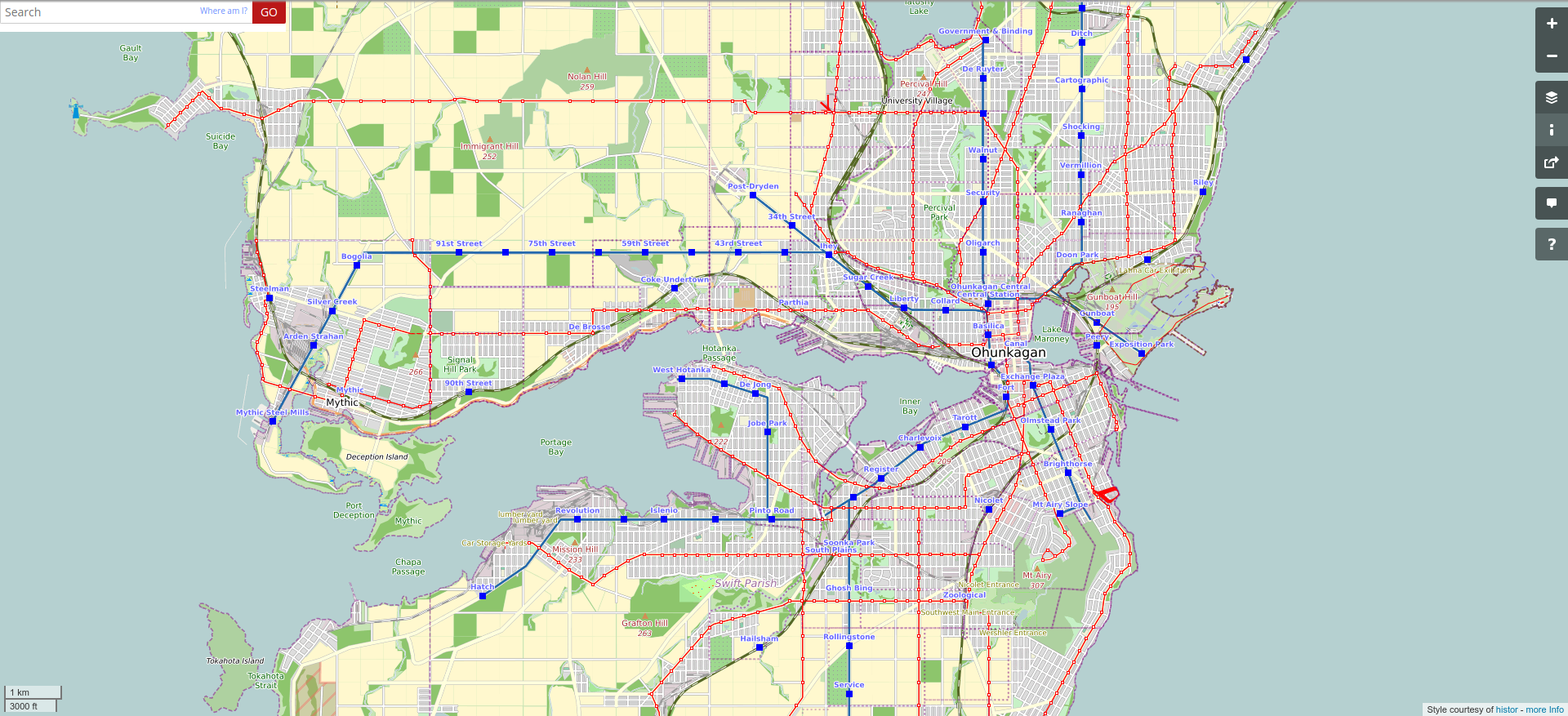 Here is a wider area view – I'm going to start a time series of screenshots for these, too, to show the growth of the metropolitan area.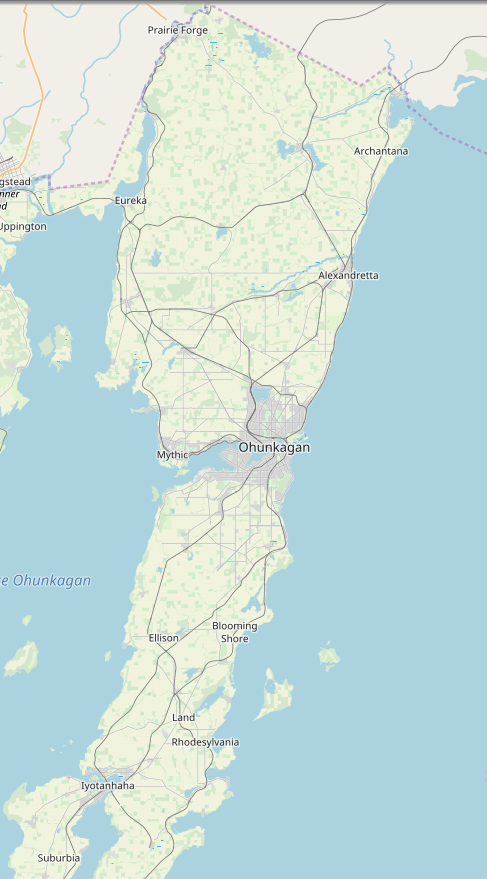 I have been placing lots of industry and factories and such. I'm most proud of the rail-car factory, here.
Music to map by: HAUJOBB, "Dead Market."