Ohunkagan, Makaska, is approaching the year 1900. I've done a lot of work on the transit systems: streetcars, elevated rail, commuter rail.
These systems show up very nicely on the "histor" view on OGF: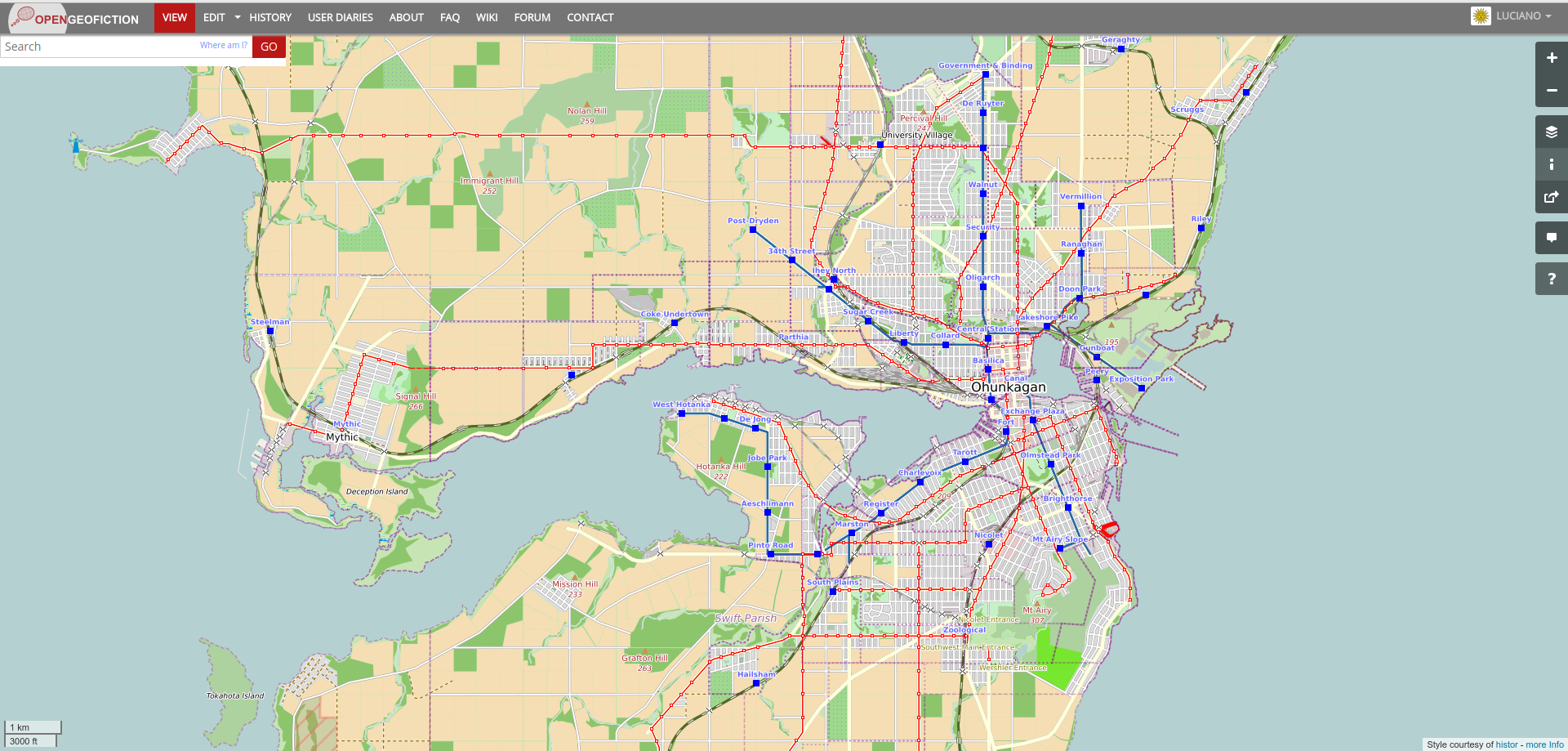 [Technical note: screenshot taken at this URL (for future screenshots to match).]
I also added the World's Fair site (directly east of downtown, on the lakeshore), the beginnings of a zoo, and lots of new neighborhoods.
Music to map by: Jean Sibelius, "Lemminkäinen Suite."