The best mapping in Arhet for this week.
User Moskva, here, (concept by Mapping Expert, apparently).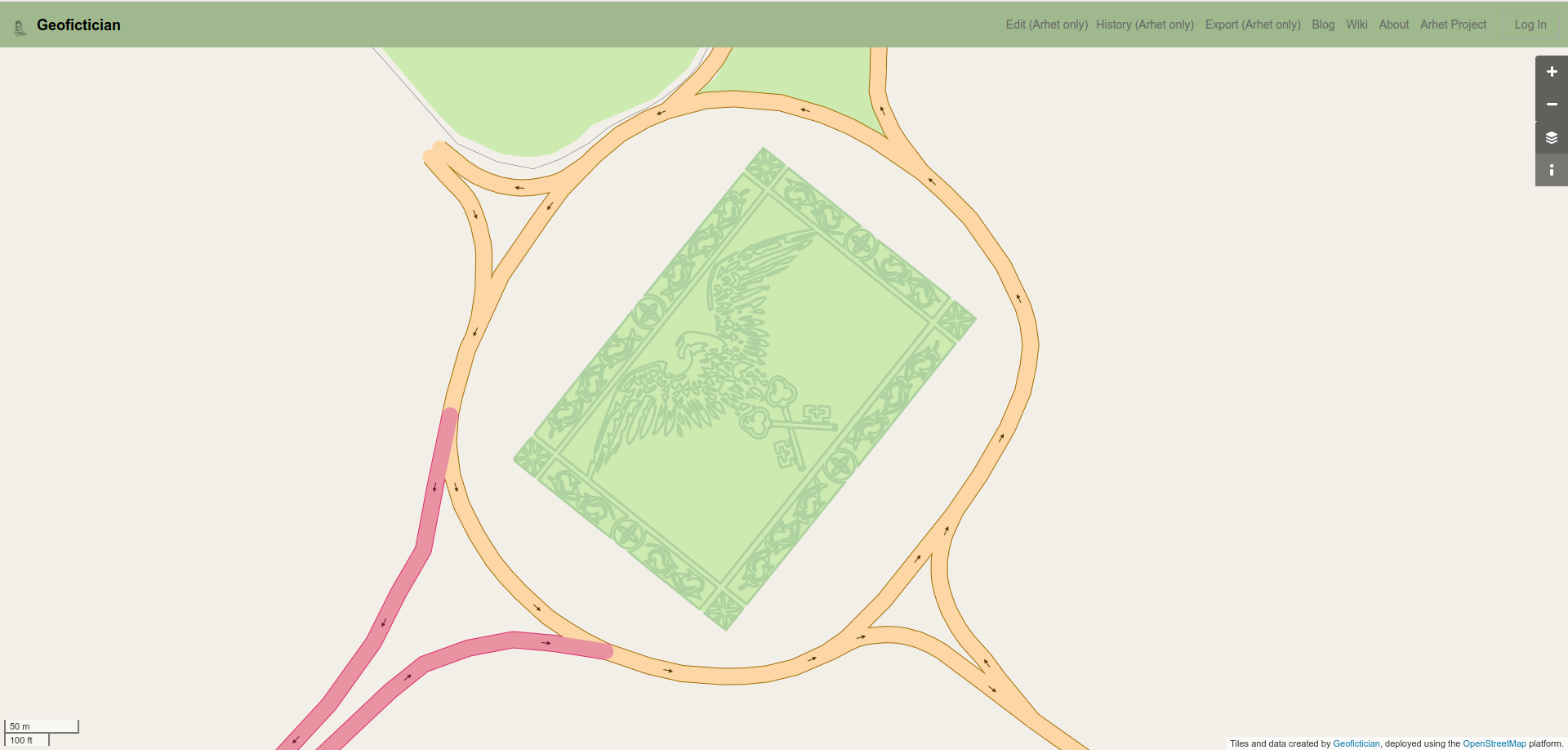 In fact this isn't so hard, I don't think – if you use the "add svg" plugin for JOSM. But I think it's cool to imagine a topiary garden as a giant, detailed flag. I had done this once, in front of the presidential place in Ardisphere. But it was deleted when I started work on redesigning the capital city.
Music to map by: Meg Myers, "Running Up That Hill."