As I said last week – I'm going to try to do a low-effort post of past or current geofiction work once a week.
For this week, I've been feeling nostalgic for my years living in South Korea. So I decided to post a geofiction I did while living there, in 2015 or so. It's not the greatest – there are aspects I can even say I feel a bit embarrassed by, but at the time it was the best I'd done so far, and I was quite happy with it.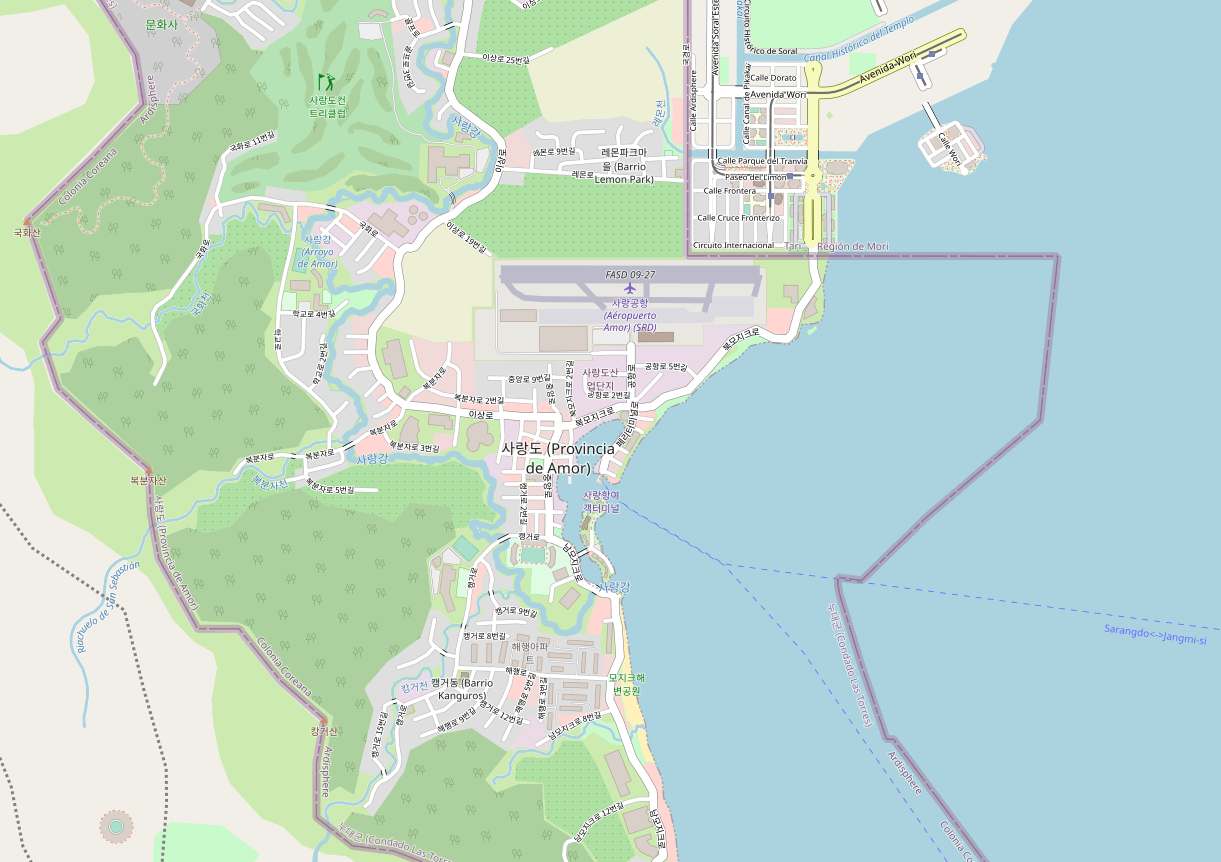 Here's the link to the map: https://opengeofiction.net/#map=15/-20.7997/124.2137&layers=B
It's a little bit tongue-in-cheek, linguistically. My Korean language skill isn't that good, so the naming is probably amusing or cringey for those who are better with Korean. The whole idea is that this is a quite small, touristically-oriented, Korean-speaking exclave of my imaginary country called Ardesfera (Ardisphere). Bear, in mind, therefore, that anything outside of Sarang-do's borders is not my work – and there's been quite a bit of turnover by the neighbors, too, so I don't actually know who's currently mapping in the surroundings nor what their concept is – it's clearly incomplete.